19.4.2012 Mikko Pajunen to study tarmac in Rally Mille Miglia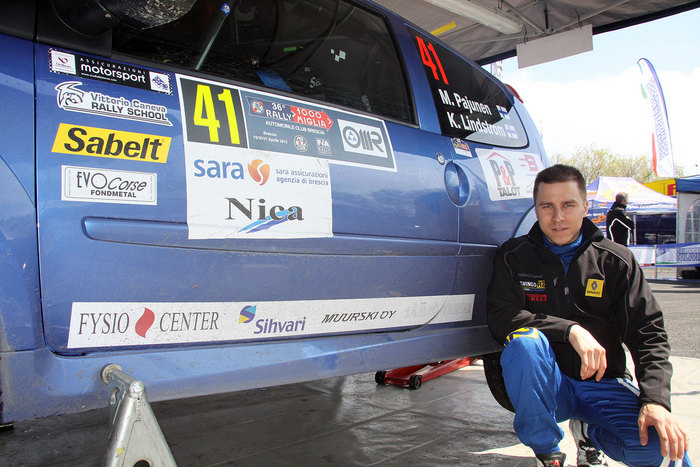 Mikko Pajunen competes in the Rally Mille Miglia in Italy this weekend. The Finn from Jyväskylä drives in Renault Sport's Twingo R2 Evo. Pajunen's co-driver will be Kaj Lindström. Mille Miglia (1000 Miglia) is an all-tarmac Italian rally classic. This year the event is part of the European Championship.

- We did some testing and the car seemed ok. We did a few minor changes mainly to the wheel angles which improved the car from the last race, says Pajunen.

There will be 15 stages in the rally, adding up to 250 kilometers. The rally center is in Brescia.

- There will be all kinds of tarmac road in there. Bumpy, small and wide. Let's see what we have learnt from driving on tarmac, ponders Pajunen.

Pajunen has been practising the art of tarmac rallying in Alastaro circuit in Finland under the guidance of multiple Finnish touring car champion Olli Haapalainen.
Text: Miiro Koivula
Photo: Jani Kekoni
« back to news