8.2.2012 Career building for Mikko Pajunen in Rally Sweden, The Finn to compete against the worlds top drivers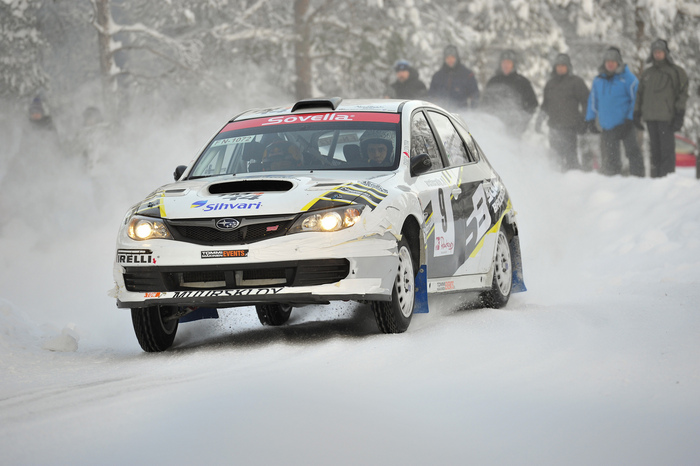 Mikko Pajunen will compete against the top WRC drivers on Rally Sweden. The Finn from Jyväskylä drives in a Tommi Mäkinen Racing four-wheel drive turbocharged Subaru Impreza. His co-driver is experienced Kaj Lindström.

The Swedish event is only Pajunens third WRC start.

- The first goal is of course to finish. I cant really compare my speed to the others. That side of things is still unknown. Lets see how things get going, says Pajunen.

Previous highlights of Pajunens career are for example the Spirit of the Rally award from Neste Rally Finland in 2011 and two successful campaigns in the British Rally Championship. Last season Pajunen won the British R2-class championship.

This year Pajunen concentrates on the Finnish Rally Championship. He is third in the standings after two events.

- The car in Sweden is the same as in Finland. Tyres have changed, because in the WRC you have to use slightly different, wider tyres than in Finland. We drove a good test on Saturday, and the car seems to work well, tells Pajunen.

Rally Sweden starts on Thursday and continues until Thursday. The rally centre is in Karlstad. On Friday the route crosses to Norway.
Text Miiro Koivula
Photo Marko Mäkinen
« back to news