21.9.2014 Pajunen won Rally Adriatico class R3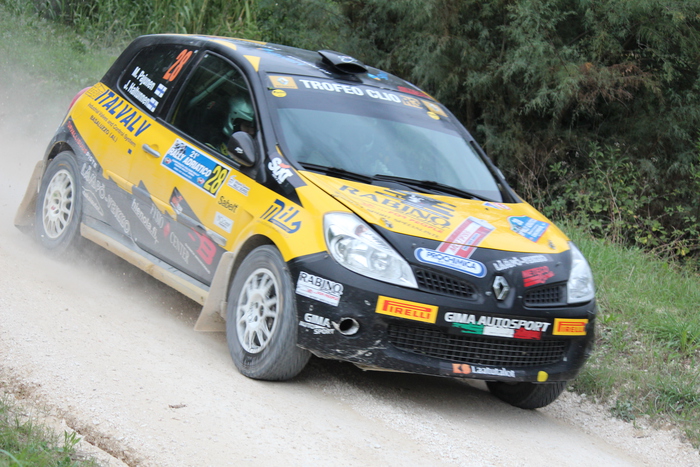 The Rally Dell' Adriatico  ended with Mikko Pajunen´s celebration in Italy. Mikko Pajunen and Jonne Halttunen took part in the race as part of the Renault Trophy with Gima Autosport´s Clio. Pajunen was in a second place in the trophy before Rally Adriatico. The rally was driven on gravel and it includes in Italian Championships (CIR).
Pajunen drove the whole weekend with conviction and took the fastest times in the first eight stages. The man himself  was never very happy about his driving.
- The driver is the problem here, this isn´t good driving. I'm really not happy, said Pajunen,after the fisrt stage.
However the victory was on Pajunen´s mind on Sunday
- We start to win, we try to drive as fast as we can and we´ll see how fast the Italians are on the gravel, says Pajunen
Pajunen was able to slow down a little bit after afternoons service. He had over a minute lead to Ferrarotti whom was on the second place in the race.
Victory in Rally Adriatico meens that the season is not over yet. Pajunen and Halttunen won also Renault Trophy serie B. So you´ll see Mikko and Jonne in Rally du Valli with new Renault Clio R3t in October
« back to news