19.9.2014 Rally Adriatico starts tomorrow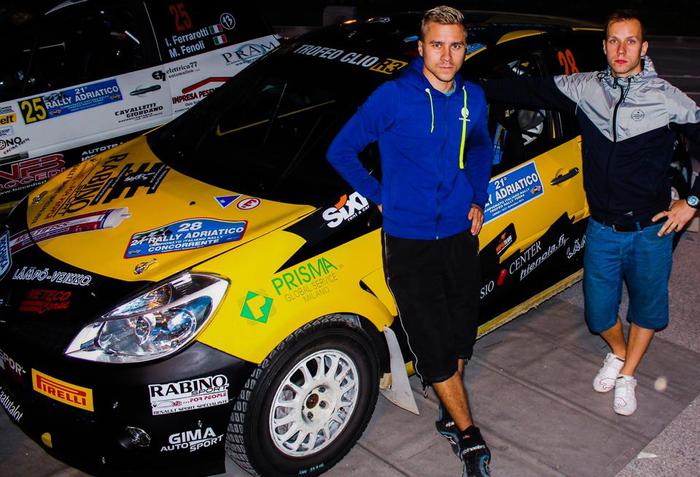 Rally Adriatico starts in the center of Ancona in Saturday evening. Mikko Pajunen and Jonne Halttunen has a good position in the Renaut Trophy in the second place.
- Nice roads indeed, compared to the previous San Marino gravel race. The first stages will be driven in the dark, and IŽm hoping that the dust doesnŽt rub too much. There was lack of visible in some places in the recce. But of course we start to win, try to drive as fast as we can and weŽll see how fast the Italians are on the gravel, says Pajunen
Shakedown will be driven on Saturday morning and the rally starts with 8.18km long stage which will be driven twice in the first evening. There will be nine stages for the Sunday and total of 108 stage kilometers.
Rally Adriatico and Pajunen are old pals, two years ago in Clio Cup Mikko won the Rally in class of R2
Live results of rally in here
« back to news